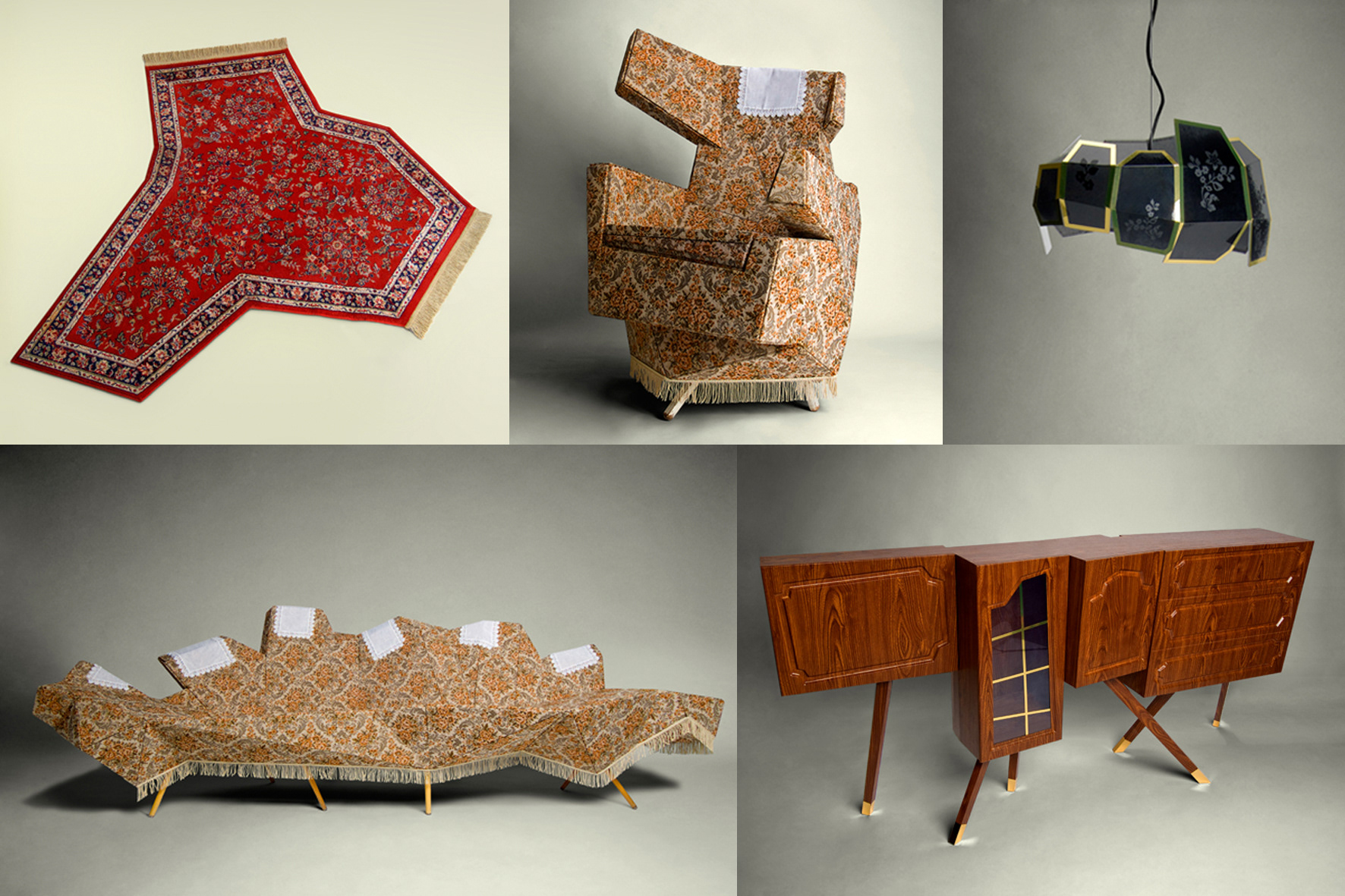 As my diploma thesis I've created a range of living room furniture based on 1970s German domestic decor.
The bizarre, angular forms are covered in patterns and detailing were commonly found in German living rooms during the 1970's.
I consider these pieces as "living sculptures, which puts the traditional views about comfort and taste into question."
The collection includes a sofa, arm chair, sideboard, rug and pendant lamp.